USA
5 things to know for Jan. 14: Covid, Capitol riot, Inflation, Russia, Extreme weather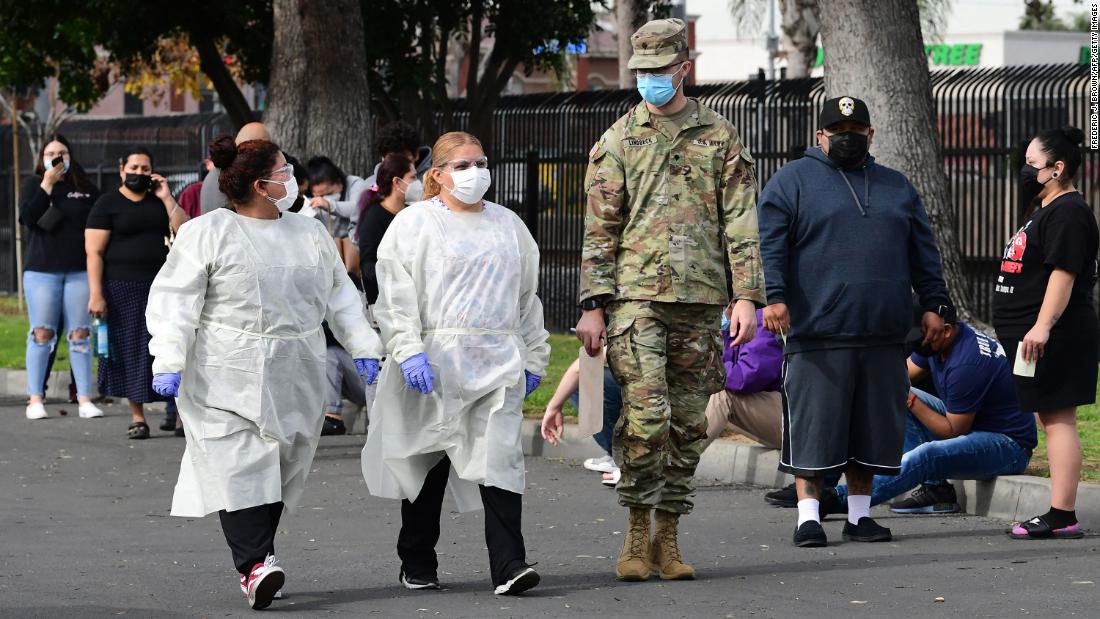 Here's what you need to know to Get Up to Speed and On with Your Day.
(You can also get "5 Things You Need to Know Today" delivered to your inbox daily.
Sign up here
.)
The Supreme Court has blocked President Joe Biden's
nationwide vaccine and testing mandate
for large businesses, dealing a blow to one of the administration's largest attempts to use the powers of the federal government to mitigate the pandemic. The court determined that the Occupational Safety and Health Administration (OSHA), through which the mandate was enacted, has the power to protect against workplace harm, but not regulate public health more broadly. However, the high court did leave in effect a vaccine requirement issued by a separate agency for certain health care workers. Top trade groups that had filed appeals against the requirement
hailed the SCOTUS decision
. Meanwhile, more and more states are
appealing for help from the National Guard
to assist with care at overwhelmed hospitals. More than 155,900 Americans are hospitalized with Covid-19, a record high that even surpasses last winter's surge.
2. Capitol riot
3. Inflation
4. Russia
5. Extreme weather
BREAKFAST BROWSE
'Baby Shark' becomes the first YouTube video to hit 10 billion views
How long you should wear your N95 and other mask care tips
'Exquisite' 2,000-year-old Roman figure found during railway excavation
Coachella 2022 lineup announced
'A cockroach moving in my head': Insect removed from man's ear after three days
QUIZ TIME
This major awards show recently took place, but you may not have known it since there was no televised ceremony, audience or red carpet due to Covid-19 concerns. 
A. the People's Choice Awards
B. the BAFTA Awards
C. the Golden Globes
D. the Tony Awards
TODAY'S QUOTE
"With The Queen's approval and agreement, the Duke of York's military affiliations and Royal patronages have been returned to The Queen. The Duke of York will continue not to undertake any public duties and is defending this case as a private citizen."
TODAY'S WEATHER
ONE MORE THING…
As we change and grow, I also want to pause to say thank you. Thank you for your kind messages and your thoughtful ideas over the years. Thank you for tolerating my irregular sense of humor and running jokes about bugs. Thank you for continuing to wake up with us day after day, through the good news and the bad. Our 5 Things family is truly special because of you.
— AJ
AND FINALLY
Bereite dich zu leben!
Share this news on your Fb,Twitter and Whatsapp