Sports
Davi Lucca: Fact about Neymar son's
Davi Lucca is the son of Neymar Jr., a Brazilian professional footballer who plays for the Brazil National Team. Neymar Jr. is a forward for the Ligue 1 team Paris Saint-Germain
and is considered one of the best players in the world. His exceptional goal-scoring abilities and playmaking skills have earned him widespread recognition.
Davi Lucca personal profile
| | |
| --- | --- |
| Full name | Davi  Lucca da Silva Santos |
| Date of  birth | August 24, 2011 |
| Age | 11 years  of age |
| Place of  birth | Hospital  e Maternidade Rede D'Or São Luiz Itaim, São Paulo, State of São Paulo, Brazil |
| Famous as | Son of  Neymar |
| Nationality | Brazilian |
| Parent | Neymar, Carolina Dantas |
| Grandparent | Nadine Gonçalves,  Neymar Santos Sr. |
| Sex | Male |
| Aunts | Rafaella Santos, Fernanda Dantas, Marcela Dantas |
| Instagram | @davilucca |
Who is Davi Lucca?
Davi Lucca da Silva was born on August 24, 2011, to his parents Neymar Jr and Carolina Dantas. As of now, he is 11 years old and was born in a hospital in Sao Paulo, weighing 2.8
Neymar was just 19 years old when he and his girlfriend welcomed their son.
Davi Lucca is Neymar Jr.'s only child.
Davi has an Instagram page
under the username @davilucca, which has 1.4 million followers, 14 followings,
and 273 posts as of October 5th, 2022. The account features pictures of him
spending time with Neymar and Carolina.
career
As of now, we don't have much information about Davi Lucca's chosen career. At just 11 years old, he is likely still in school and focusing on his education. Many fans are hopeful
that he will follow in his father's footsteps and become a footballer. It might
take a few years before we know more about his future plans, but for now, we
know that he sometimes attends training sessions with his father.
Davi Lucca has attracted media and fan attention since he was born, which is not surprising given that his father is one of the greatest athletes in the history of football.
Know more about Davi Lucca's mother
Carolina Dantas is well-known as the former girlfriend of Neymar and the biological mother of Neymar's son, Davi Lucca. She was just 17 years old when she and Neymar welcomed Davi Lucca into the world. Since Carolina and Neymar were never married and are no longer dating, they separated shortly after Davi's birth.
Davi Lucca splits his time between his parents, spending some time with each of them. Initially, Carolina's identity was kept a secret when Davi Lucca was born. However, fans and the media eventually discovered who she was, and Neymar himself confirmed her identity. Carolina has always been reserved when it comes to media attention, which is why she initially did not want to reveal her identity.
How does the couple take good care of Davi Lucca?
Carolina and Neymar share joint custody of their child, Davi Lucca. The couple separated shortly after his birth. Despite the fact that Davi Lucca's parents are no longer together,
they remain close and prioritize their son's well-being.
Neymar makes an effort to spend as much time as possible with his son and provides for him. Meanwhile, Carolina also spends significant time with Davi Lucca, and there doesn't seem to be any conflict between the three of them.
Carolina once said, "I don't want my son to ever be upset because I love him so much. I'm trying to make Lucca's life easy by being friends with Neymar and talking to him."
Davi Lucca's Custody
Neymar and Carolina share custody of their child and, although they separated soon after their first child's birth, they maintain a good relationship to simplify their co-parenting. Neymar makes an effort to spend as much time with his son as possible and takes good care of him.
Likewise, Carolina spends quality time with her son, and there appear to be no issues among the three of them. Carolina expressed, "I love my son and I don't want to see him ever sad. Neymar and I are trying to be friends, to talk and make Lucca's life easier."
FUTURE STAR Who is Neymar's first son Davi Lucca da Silva Santos and who is his mother?
Davi Lucca da Silva Santos was part of the celebrations on the field when his father,
Neymar, won the Copa Del Rey with his former team, Barcelona, in 2017. Given
his father's high-profile career, there has been considerable interest in Davi
Lucca's potential football career.
Davi Lucca is often spotted at PSG's training ground practicing with Neymar, as he aspires to follow in his father's footsteps and become a professional footballer.
Has Neymar got any other children?
Neymar has recently announced on Instagram that he is expecting his second child at the age of 31. The PSG star shared a post with girlfriend Bruna Biancardi, announcing they are expecting their first baby together.
The translated captions from Portuguese on the Instagram photos say: "We dreamt of your life, planned your arrival, and knowing that you are here to complete our love makes our days much happier. You will join a beautiful family with your brother, grandparents, uncles, and aunts who already love you very much! Come soon, son/daughter, we are waiting for you!"
What are Neymar's son Davi Lucca's hobbies?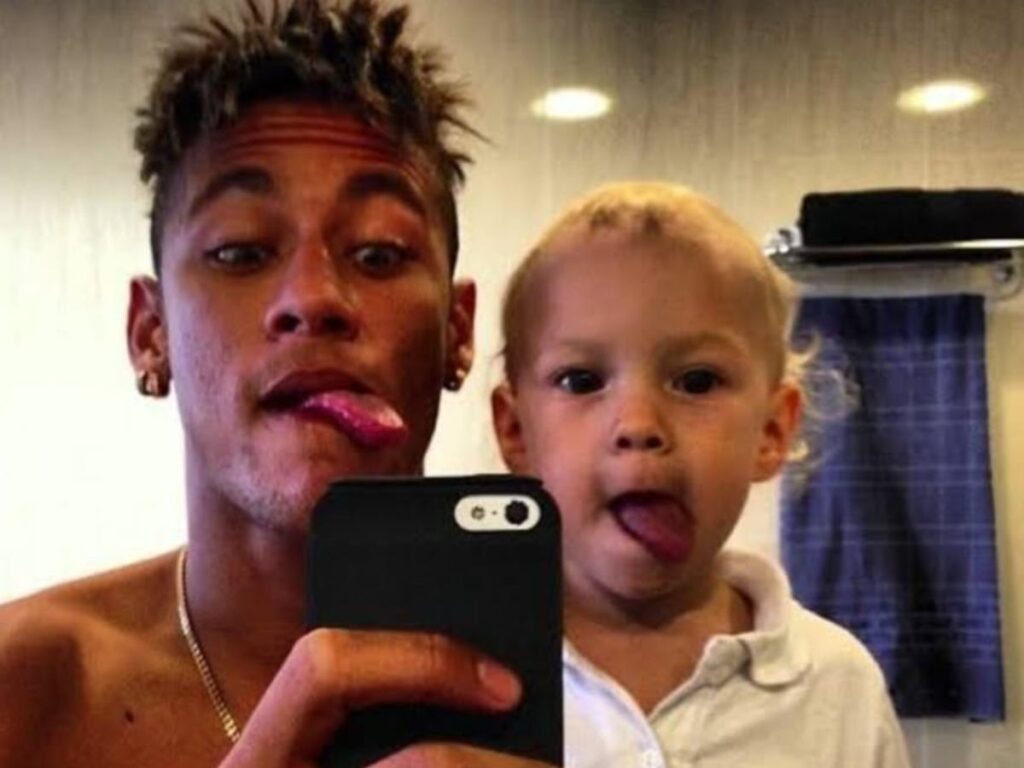 David shares his father's passion for football and is often seen at Ligue 1 games where PSG and Neymar play. He also regularly posts pictures with his parents on social media, where he has over 1.5 million followers.
At just 11 years old, David is reportedly trying to follow in his father's footsteps and become a professional footballer. He regularly accompanies Neymar to Paris Saint-Germain training sessions, where he practices with his father to develop his skills early. The youngster is a regular at the Paris Saint-Germain training facility, where his father has recently reunited with Leo Messi.
Although David is not known to have any other creative hobbies, his close relationship with his father may see him get into playing video games in the future. Apart from football, Neymar enjoys playing card games and engaging in other physical activities in his free time.
Who does Neymar Jr.'s son Davi Luca live with?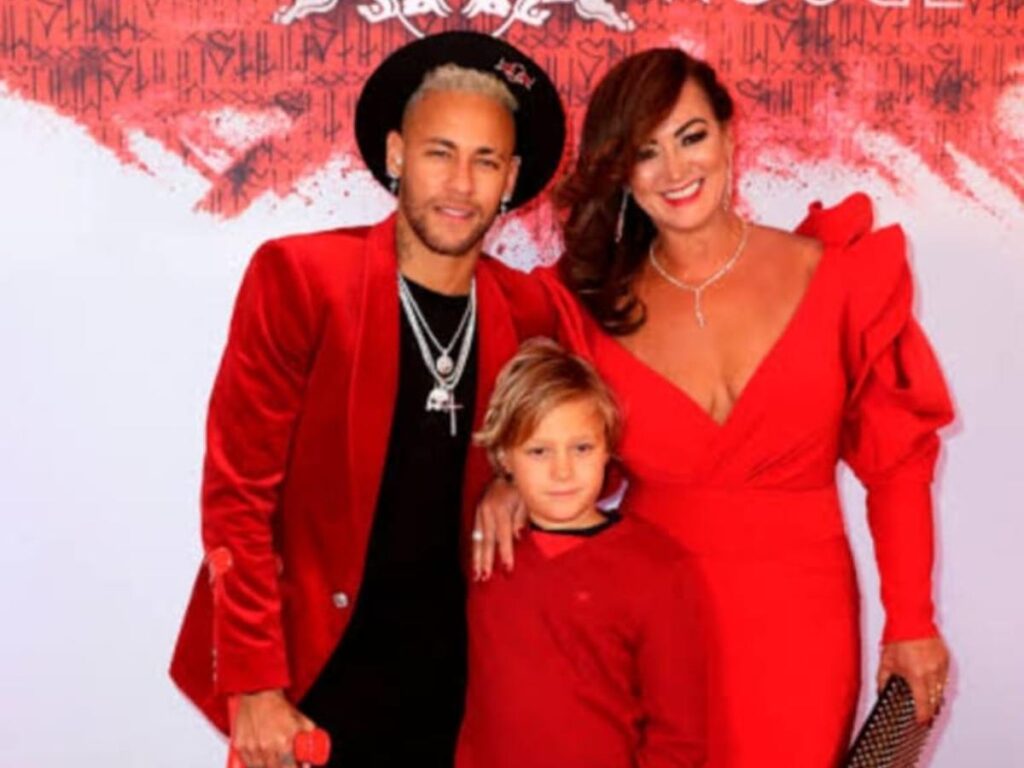 Davi's custody is shared between Carolina and Neymar, and both parents are seen spending quality time with him regularly. Despite their breakup, they have remained on good terms and continue to co-parent their son in the best possible way. Neymar resides in
France, while Carolina is based in Brazil, and David is seen frequently visiting both countries to spend time with his parents.
Click here for the Latest update on sports news.